I Count Puts Climate Chaos on the Map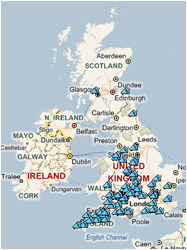 I Count, the UK's largest climate change campaign, has this week launched its I Count Community Groups Map.

This online networking tool will enable local organisations and groups to work together on climate change issues and will allow likeminded individuals to join forces and share resources.

The map has already seen 350 groups, made up from 209 regional organisations, adding their profiles. If you're part of a local group working on climate change or would like to join one click here to find out more.

And, as we've only just launched, if you find any glitches in the system please let us know at [email protected].

 
The launch of the map coincides with our big push on MPs this autumn regarding the Climate Bill, which is due to receive a second reading in Parliament towards the end of the year. If passed next Spring, the bill will make the UK the first country in the world to commit itself to legally binding reductions in carbon dioxide emissions.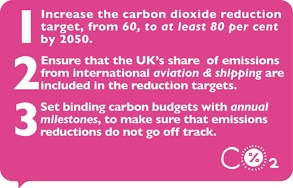 Over the next crucial six months, I Count will be actively encouraging local groups to connect and work together in lobbying their MPs to ensure the bill is effective. Through a collective push at local levels, groups from all over the country will be asked to support I Count's drive to make three essential changes to the bill. These 3 Top Changes are as follows >>

"The Climate Change Bill is a great opportunity for the UK to make world history by producing an effective legal framework to lower carbon emissions - but only if we get it right," warns Ashok Sinha, Director of the I Count campaign.

"Currently, it will not keep us below the widely accepted 2 degrees Celsius global warming danger threshold, as it includes a CO2 reduction target which will put us on course for a 4 degrees Celsius rise with devastating consequences."
"The I Count Community Groups Map enables local groups to work together to convince their MPs why and how the Government needs to make the Bill work." added Dr Sinha.


Click here for the I Count Community Groups Map >>
Back to home >>