The Truth Behind 'An Inconvenient Truth' Court Case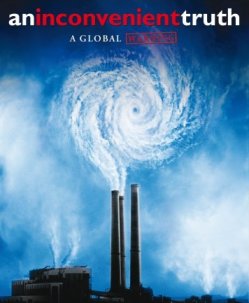 Last week's High Court challenge to ban UK secondary schools from screening 'An Inconvenient Truth' was backed by a small Scottish political party with a history of campaigning against environmentalists.
According to an article in yesterday's Observer, school governor Stewart Dimmock was backed in his seemingly one-man battle to ban the film being shown in schools by political pressure group, the New Party.
The self-proclaimed 'centre-right' party, which in the past has campaigned for lower taxes and the expansion of nuclear power, receives the bulk of its funding from the Lankarkshire based Cloburn Quarry Limited.


Cloburn owner and New Party chairman, Robert Durward, also established the Scientific Alliance with Mark Adams, a former private secretary to Tony Blair.
The alliance, which advised Channel 4 on the controversial documentary 'The Great Global Warming Swindle', issued a press release welcoming the court's ruling to only allow the Oscar winning film to be screened with accompanying notes to balance some of the film's claims.
In 2004 the Scientific Alliance co-wrote a report with the George C Marshall Institute, a US body funded by Exxon Mobil, which attacked climate change claims.
Mr Dimmock's case was also supported by Hampshire based Conservative councillor, Derek Tipp, who claimed that more such cases may be brought to court: "There are a lot of people who feel the climate change debate is being hyped up," said Mr Tipp, "To try to scare people into believing the end is nigh is not helpful. We've been contacted by other teachers who raised concerns. There's a lot of interest, especially from people in the US."
In related news, Al Gore, who wrote and presented 'An Inconvenient Truth' was last week awarded the Nobel Peace Prize alongside the UN's Intergovernmental Panel on Climate Change.