Polars Parade on Parliament 

I Count marked the Queen's Speech by parading its regally adorned polar bears around Parliament Square.
The State Opening of Parliament saw the Queen mention the Climate Change Bill as part of the Government's legislative programme for the new parliamentary session. 



photo credit: Jack Ladenburg
When voted on in Parliament in spring 2008, the Bill will be the first of its kind in the world and proposes to reduce carbon dioxide emissions by 60% by 2050.

The bears are asking for I Count's Top 3 Changes to be added to Bill. These changes will help keep temperature rises below the Government's target of 2 degrees C.
The 3 Top Changes are as follows
: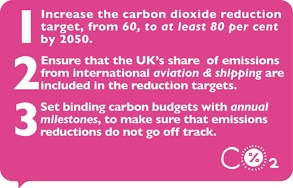 Ashok Sinha, Director of I Count said: "The Government has taken a big step; but it must now have the courage of its convictions and make UK the first country in the world to deliver emissions cuts in line with the need to keep global warming under the danger threshold of 2 degrees C".

Click here to give your MP a right royal earbashing >>

Back to home >>
published: 15:45 - 6 November 2007