Stony, Yogurt on a Mission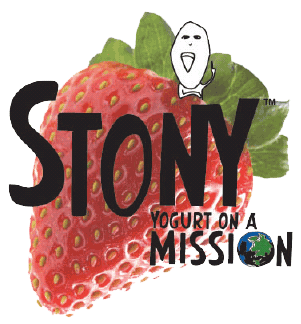 We are thrilled to welcome a tasty new partner to the I Count fold: Stony organic yogurt.
Soil Association-certified, Stony is on a mission to turn the world organic. Stony CEO, Gary Hirschberg, who built Stonyfield Farms from seven cows in New Hampshire to the world's biggest organic yogurt brand, says: "Organic food is healthier for people, healthier for cows and healthier for the climate".
Here's what Stony is doing to support I Count and the I Count mission:
Featuring I Count on the lids of Stony yogurt pots between June and the end of 2007

Handing out free Stony yoghurts and 200,000 postcards (recycled and recyclable, of course!) for concerned citizens to send to the Prime Minister to demand a stop to climate chaos.

Developing GM-free, biodegradable pots

Buying all their power from green supplier, Airtricity
"We are delighted that Stony has chosen to support us," says Dr. Ashok Sinha, Director of the I Count Campaign. "Stony's commitment to lowering carbon emissions is an inspiration to other businesses, and we love their humorous approach. That's what will get people interested and involved in the I Count campaign."
Stony, an official sponsor of Live Earth, is pleased to offer I Count and its coalition members the chance to win three pairs of tickets for the Live Earth concert at Wembley.  Click here for your chance to win >>
For more about Stony, click here >>