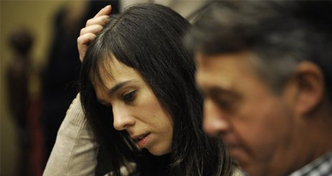 Prosecutors are seeking a 20 months prison sentence for a pianist whose former neighbour is suing for noise pollution.
Laia Martin is on trial in Girona after her downstairs neighbour accused her of causing psychological harm by playing her piano out loud for them to hear. 
Prosecutors are demanding that the 27 year old pianist is to be banned for 6 months from playing the piano.
If found guilty Laia Martin's parents will be sued and will face a fine.
The Neighbour Ms Bosom claims that Ms Martin played the piano eight hours a day, five days a week from 2003-2007.
The neighbour now claims that she can't stand the sight or sound of a piano.